In an effort to lower greenhouse gas emissions 40% by 2030, some areas of California are regulating the nitrous oxide (NOx) emissions of residential gas furnaces. In addition, several communities are encouraging electric only or electrification mandates for all new residential construction. 
WHAT IS LOW NOX OR ULTRA-LOW NOX?
NOx is an abbreviation for nitrogen oxides – a collection of harmful and toxic greenhouse gases. These gases are released when fuel is burned at high heat like in an engine or home gas furnace. Low NOx and Ultra-Low NOx refers to emission limits on these products and are determined by local EPA standards and will vary for each type of heating equipment. 
WHAT ARE THE HVAC LOW NOX REGULATIONS IN MY AREA?
If you live in California, any heating equipment you buy may need to conform to local EPA standards as set forth by the South Coast Air Quality Management District. California's South Coast Air Quality Management District (SCAQMD) and the San Joaquin Valley Air Pollution Control District (SJVAPCD) introduced Ultra-Low NOx Rule 1111 and Rule 4905, respectively, which require NOx emissions of less than 14 nanograms per joule.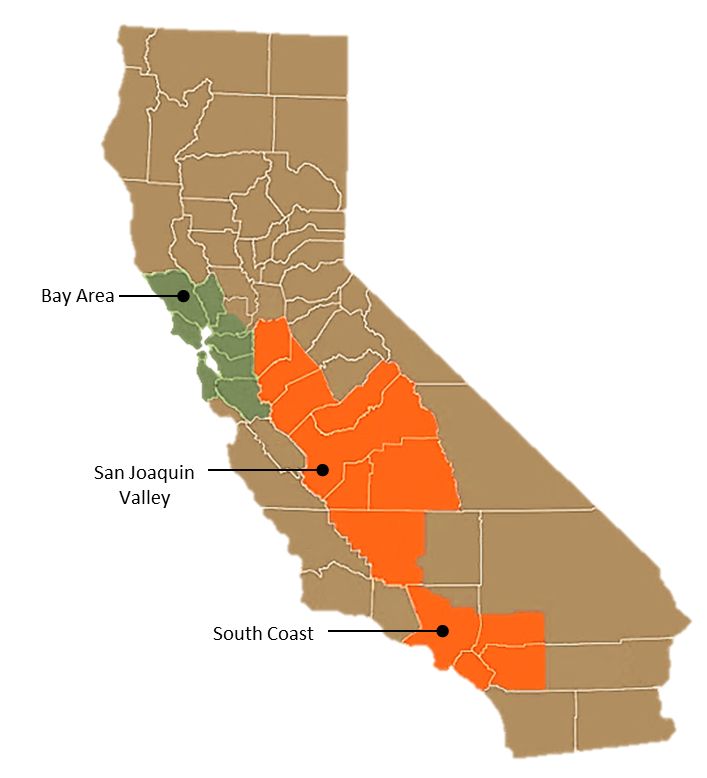 WHAT ARE THE PRODUCTS AVAILABLE?
If you live in California where the first Ultra Low NOx regulation has taken place, there are several heating solutions that can still fit your needs. Many of the traditional central heating and central air conditioning manufacturers have developed Ultra Low NOx furnaces that meet the 14 nanograms per joules requirement. 
In addition to these new class of furnaces, several manufacturers have encouraged heat pumps as a solution. Heat pumps uses electricity for both heating and cooling and therefore avoids burning natural gases all together. With the heat pumps, you can either use a centralize system or ductless mini split. Ductless mini split offers many benefits over traditional central air conditioning systems including being more efficient, quieter, and easier to install.